Winow China FPC – China FPC Manufacturersand Exporters
March 21, 2023
Winow China FPC – China FPC Manufacturersand Exporters
Winow China FPC manufacturer and supplier in China. We are a professional manufacturer and exporter of flexible printed circuit boards (FPC) and PCB material in China. Our products are widely used in the electronics industry such as GPS, mobile phones, laptop computers, and so on.
Winow is one of the best China FPC manufacturers, which provides FPCs with good quality, competitive prices, and fast delivery. We are a leading FPC manufacturer in China with more than 20 years of experience. Besides, our products have been exported to many countries around the world including Japan, the USA, Canada, Australia, Indonesia, and Thailand. We can provide you with a wide range of series FPC systems for your application needs.
China FPC Manufacturer For Your Needs
Winow China FPC Manufacturer is a leading company in the field of manufacturing and supplying a wide range of FPCs. With years of experience, we have become one of the most trusted names in this industry. We have earned our reputation by providing excellent quality products at reasonable prices.
We offer our clients customized solutions based on their needs. Our experts are well aware of all the latest technology trends and can provide you with the best possible options. We ensure that our clients get what they want at an affordable price.
We are specialized in producing all kinds of printed circuit boards, including high-density boards, low-noise boards, thickened high-density boards, thickened low-noise boards, glass fiber reinforced boards, etc. And also provide you with the best service If you need samples, please provide samples.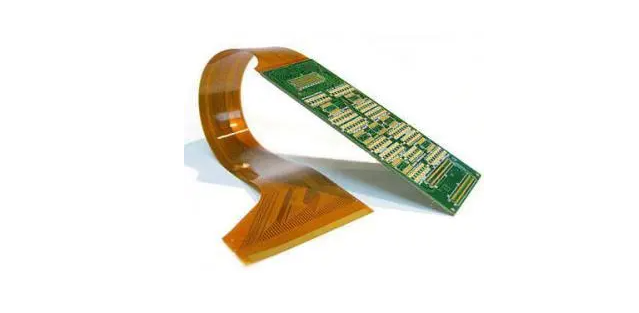 What You Need To Know About Winow China FPC Factory
Winow China FPC factory is a global FPC manufacturer and distributor. We are committed to supplying high-quality and competitive products with the most efficient production processes and the most advanced technology. We are proud to be an export-oriented enterprise, which means we can offer you a wide range of choices in terms of cost and quality.
Our company has been working with FPCs (flexible printed circuit boards) for over 20 years, and we have established a reputation as one of the most reliable suppliers of FPCs in China. We are always willing to provide you with the best quality service at every step of your project!
We provide OEM services to all customers who need custom-made cables, please feel free to contact us if you have any inquiries about our products or if you want to know more details about our factory.
How To Find Your Perfect China FPC Manufacturer?
The best way to find a manufacturer is to do some research. You can start by looking at the established manufacturers in your industry, or you can search on Google for keywords related to your product. For instance, if you are looking for a supplier of plastic extrusion machinery in China, you could search for "plastic extrusion machine" and see what comes up. If you find a few good suppliers, then it's worth learning more about them by visiting their websites and contacting them directly.
Once you've narrowed down your list of possible suppliers, it's time to make an appointment with them so that they can help you determine exactly what kind of equipment they have available and how much capacity they have available for customization or custom orders.
To help you find your perfect China FPC Manufacturer, here are some tips below:
Do research on all the manufacturers before choosing them. You need to know what they are capable of doing before deciding on them. You can find information about their previous work and experience in the market by searching online.
Look for manufacturers who have been around for a long time because they will have more experience than new entrants into the market. This means they will be able to provide quality goods at competitive prices compared to newer companies.
Make sure you get quotations from different manufacturers so that you can compare their prices, services, and delivery times before making your decision on which manufacturer will serve you better in terms of price or service levels.
Top 5 China FPC Factory And Why Choose Them
Flexible Printed Circuit (FPC) is a type of circuit board that is flexible and lightweight. It is commonly used in electronic devices that require a high degree of flexibility, such as smartphones, tablets, and wearable devices. China is a leading manufacturer of FPCs, with numerous factories producing them. Here are the top 4 China FPC factories and why you should choose them:
1. Winow China FPC Manufacturer,
If You Want To Find A China FPC Manufacturer, Winow Is Your Best Choice. Winow is a professional manufacturer which has over 20 years of experience in the field of PCB manufacturing. We are committed to providing high-quality products at competitive prices and excellent service.
2. Shenzhen JCD Electronics
Shenzhen JCD Electronics is one of the largest FPC manufacturers in China. They specialize in producing high-quality FPCs for the consumer electronics industry. They have a state-of-the-art manufacturing facility and employ skilled technicians and engineers to ensure that their products are of the highest quality.
3. Shenzhen KingFung Technology
Shenzhen KingFung Technology is another leading FPC manufacturer in China. They have a wide range of products, including single-sided FPC, double-sided FPC, and multi-layer FPC. They are known for their excellent quality control measures, which ensure that their products meet the highest standards.
4. Hemeixin Electronics
Hemeixin Electronics is a leading FPC manufacturer in China that produces high-quality products for various industries, including automotive, medical, and consumer electronics. They have a large production capacity and use the latest technology to produce their products.
5. Hitech Circuits
Hitech Circuits is a reputable FPC manufacturer in China that produces a wide range of products, including rigid-flex PCBs, HDI PCBs, and FPCs. They have a team of experienced engineers and technicians who work hard to ensure that their products meet the highest standards.
Concluding Remarks
Winow China FPC manufacturer is one of the best FPC manufacturers and suppliers in China, welcome to buy high-quality FPCs from us.