PCB Fabrication
Focusing on high-quality PCB manufacturing all the time. We have a great deal of expertise in the 1-20 layer PTH board, flexible board, rigid-flex board, HDI board and aluminum based board.
PCB Design & ODM
One-stop service: layout, hardware, software and production engineer. Professional Engineering Team can realize your idea.
PCB Assemblys
Winow 10 year PCB assembly manufacturer in china Shenzhen, Rigid PCB assembly 、Box assembly、flex PCB assembl、Cable assembly, y, Flexible PCB assembly
Custom PCB Assembly & PCB Manufacturing & Design One-Stop Service Solution
We provide full-service PCB manufacturing, including quick-turn PCB prototypes and high-volume PCB fabrication. Our PCBs include Standard Rigid Boards, Metal Core Boards, Flexible Boards, Rigid-Flex Boards, HDI Boards and RF Microwave RF Boards.
WINOW Comapny
One-Stop PCBA For Our Clients
we can support PCB design, PCB manufacturing, prototype and mass PCB assembly production, high-speed SMT(Surface mount technology), core plate(telescopic film), through-hole technology, components purchasing and test assembly.
PCBA Specialists
Quality Ganranteed
Customize Complex Models
Quick-Turn Production
Export global
As of 2023, we have achieved the goal of exporting products to 156 countries and regions, for which the company is specially equipped with one rich experienced, skilled and strong R&D team.
Pursuit of Quality Service
From component purchasing to function test and package finish, we provide one shop stop services for every types of PCB.
No MOQ or MPQ limited.

Prototype or mass production order acceptable.

90% of the technical staff have more than 10 years of industry experience.

Prototypes quotation within 3H.

Flexible payment options.

Daily quotes and negotiations.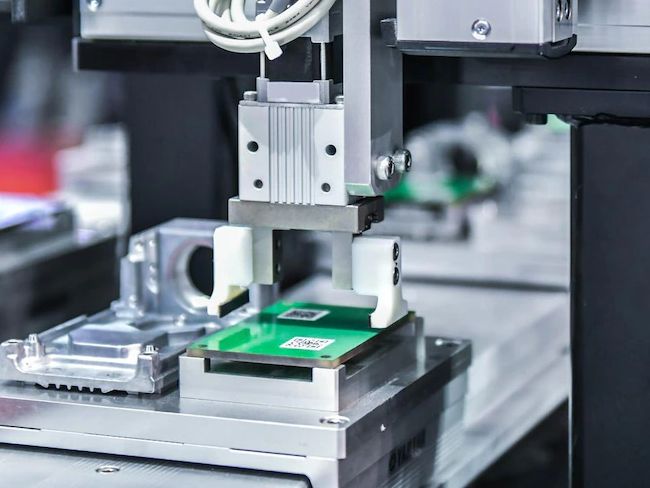 Blog&News
Our comprehensive and integrated portfolio of software and services for electronic and mechanical design, system simulation, manufacturing, operations and lifecycle analytics.


Winow's Customer Feedback
We believe that high-quality pcb products, coupled with 100% sincere service, will cooperate with users for a long time.
Rated 9.0 out of 10 based on 100,000+Reviews

Sales in more than 60 countries and regions around the world

Long-term cooperation with more than 40 customers

The assembled PCBs worked perfectly. The parts were placed well and I had a good working relationship with the WINOW engineer who oversaw our project. She asked all the right questions to ensure that our design was correct. We communicated quickly and clearly.

This board is needed to charge the lipo batteries of my robotic platform (rover). First time order with excellent communications throughout the ordering, manufacturing progress and up to delivery tracking. Very good price especially the first order with a discount credit.

esterday, the boards arrived and we began assembly. Excellent solder wetting, clean line definition, and via drill holes exactly in the middle of each land. Please thank everyone who made such excellent boards.