PCBA Vehicle GPS Navigation System PCB & PCBA Goes Mainstream
February 17, 2023
PCBA Vehicle GPS Navigation System PCB & PCBA Goes Mainstream
The WINOW PCBA Vehicle GPS Navigation System PCB & PCBA is a robust, cost-effective, and highly reliable vehicle navigation solution. The device is based on the latest GPS technology with support for various navigation maps and services such as Garmin, TomTom, Navman, Sygic, Tele Atlas, Magellan, and more. The vehicle navigation system is available in different versions for different vehicle brands and models.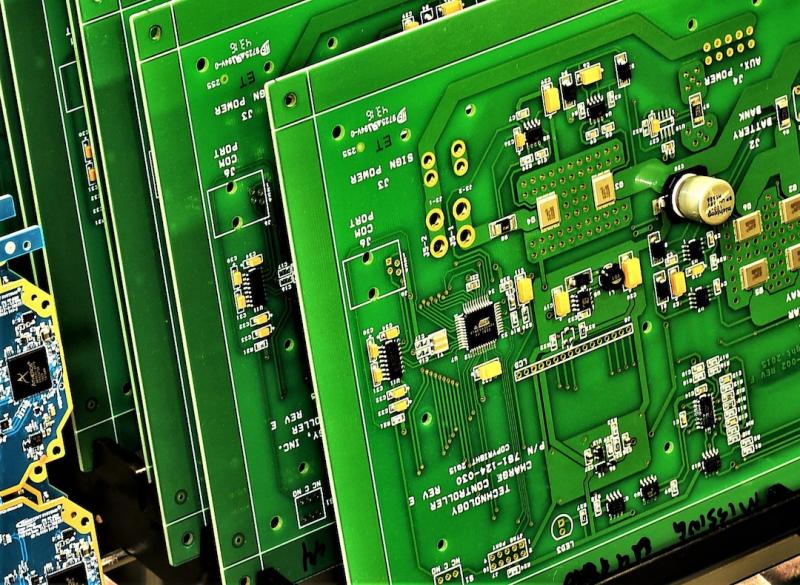 The Best PCBA Vehicle GPS Navigation System PCB & PCBA
WINOW Company is a professional manufacturer of GPS navigation boards and parts, which is located in Shenzhen, China. Our products have been exported to many countries and regions, including Europe, North America, and Asia. Our main products are GPS vehicle navigation system PCB and PCBA; Bluetooth modules; RF modules; etc.
WINOW Company has rich experience and technology in designing, manufacturing, and selling high-quality products. Our product's quality is guaranteed by our strict quality control and inspection system, which is strictly controlled by international standards. We promise that we will provide you with the best quality goods at competitive prices!
We can provide you with OEM service if you want to customize your own product or if you have any special requirements for the products we sell. We also offer complete solutions for all your problems related to the manufacturing, assembly, and testing of your products. All our products are CE-certified and RoHS-compliant, which means they are made from recycled materials or other environmentally friendly materials that do not contain lead or cadmium.
WINOW PCBA Vehicle GPS Navigation System PCB & PCBA Fit Your Requirements
WINOW PCBA Vehicle GPS Navigation System PCB & PCBA is made of the highest quality materials, including brand new original parts and the newest technologies to ensure excellent performance and reliability.
WINOW is a manufacturer specializing in the manufacture of high-quality PCBA and PCB, our products are widely used in the field of navigation, communication, entertainment devices, etc.
We are a professional manufacturer of vehicle navigation systems PCB & PCBA with many years of experience in this industry, we have a strict quality control system to ensure that our products are good enough for your application.
If you have any requirements about the WINOW vehicle navigation system PCB & PCBA please feel free to contact us.
How To Design & Build A High-Performance Custom Car PCB Controller?
PCB is a high-performance car PCB controller. With the help of PCBA, you can easily design and build a high-performance custom car PCB controller. A high-performance car PCB controller is a small circuit board that is used to control various functions of an electrical system in a vehicle. The main use of this kind of circuit board is to control the ignition system and other electrical components of the vehicle.
A PCBA is a printed circuit board assembly that has been manufactured by cutting, drilling, and etching through a photolithography process. The resulting printed circuit boards are then populated with electronic components such as resistors, capacitors, and diodes to create circuits for specific applications.
The main advantage of using an auto PCB controller is that it allows you to customize your vehicle's dashboard with LEDs and other components without having to make any physical changes to the original vehicle wiring harnesses or connectors. This allows you to install LEDs for your speedometer, oil pressure indicator, fuel gauge, or other gauges without having to cut any wires or modify any connectors.
Helpful Hints for PCBA PCBA Automotive GPS Navigation System Designers
The design of the printed circuit board (PCBA) for a vehicle-mounted GPS navigation system is a challenging task. The PCBs are often placed in high temperatures and subjected to high voltages, which can cause short circuits and other issues.
The following tips will help you avoid these problems:
1. Use PCB materials that have been tested for use in the automotive environment. PCBs with metalized vias are more reliable than those without.
2. Use components that have been designed specifically for use in an automotive environment. These components can be tested using EMC testing equipment that measures electromagnetic interference (EMI) emissions during use and after disposal.
3. Use bi-directional components, such as diodes and transistors, which can handle both positive and negative voltage swings without damage or damage to their associated circuitry.
The Best Lightweight PCBA Vehicle GPS Navigation System That's Built For Any Road
The WINOW PCBA Vehicle GPS Navigation System PCB & PCBA has been designed with a simple interface that makes it easier for anyone to use. The WINOW PCBA Vehicle GPS Navigation System PCB & PCBA comes with the latest technology, giving you top-notch performance and reliability.
The WINOW PCBA Vehicle GPS Navigation System PCB & PCBA is made with high-quality materials so that you can be confident in the quality of your purchase. You can count on this product to last for years without any problems!
Our products are designed to be simple, easy to install, and fully compatible with all vehicles on the market today. Whether you're looking for a new vehicle or just want to add some extra features to your current model, we have exactly what you need!
Nice PCB Vehicle GPS Navigation System Solutions For Everybody
We are a professional manufacturer and supplier of Winow PCBA, Winow Pcb Vehicle GPS Navigation System PCB & PCBA. All of the products are of high quality and competitive prices. Our factory can produce high-quality products according to your requirement.
We have rich experience in this field for many years, We have rich experience in this field for many years, we provide you with good quality products and the best service.
If you have any inquiries about our products or want to discuss any questions please feel free to contact us! We will try our best to solve your problems!
Concluding Remarks
WINOW's latest release is PCBA Vehicle GPS Navigation System PCB & PCBA, a high-performance, ultra-compact navigation system which is ideal for automotive applications. The new product features a powerful, highly integrated navigation chipset that supports navigation by built-in aerial and GPS positioning systems. In addition to supporting multi-lane navigation, it also provides enhanced positioning accuracy and accurate real-time traffic information.