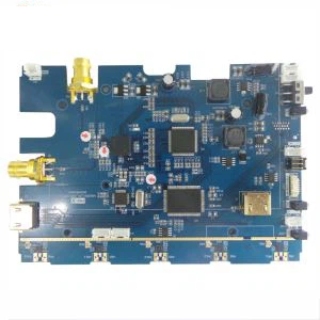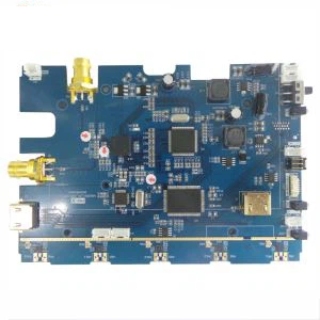 Prototype printed circuit boards
Model Code: PCB Assembly
Supplier Type:

PCB Assembly

Service:

24Hours Technical Services

Color:

Green,Blue,Black, White, Red and more
No MOQ or MPQ limited.
Daily quotes and negotiations.
Prototypes quotation within 3h.
Flexible payment options.
Prototype or mass production order acceptable.
Project Info

Specification
What is DIP in PCB?
In microelectronics, a dual in-line package (DIP or DIL), is an electronic component package with a rectangular housing and two parallel rows of electrical connecting pins. The package may be through-hole mounted to a printed circuit board (PCB) or inserted in a socket.
DIP Components-A circuit board part for assembling PCBA
DIP
 stands for Dual-In-Line Package. It is one of the most used through-hole technology IC packaging methods. In other terms, it can be abbreviated as DIL. This type of packaging is met-molded from epoxy resin that is opaque which a lead frame attached to offer support to the chip and act as connecting pins that extends out in a vertical direction from the rectangular house made up of plastic. It is optional to plate the parallel metal pins with gold, silver, or tin but for a neat appearance, the pins on both sides of the IC should be plated.
DIP components are either mounted on the board or inserted into the circuit socket by the use of drilled-through holes. It is prudent to note that DIP is also referred to as DIPn where n represents the total number of pins present in the component. For instance, a THT IC package that has two rows of 10 pins would be labeled DIP20. It is common for you to come across packages ranging between 4 and 64 pins. Sometimes pins go up to 100.
The pins number is what determines the size of the DIP component. We have a pin count of all even numbers from four to twenty, then 28, and 40 which forms the most common pinned DIPs available. Pins attached to the DIP components are made up of different sizes of pitches. Such pitches include 0.5, 0.65, 1.27, and 2.54 with the units in mm. The pitches are designed such that it is possible to mount the components on the breadboards, prototype boards, and Vero boards. It is prudent to mention that there exist several special cases where special DIP pitches are required.
Introduction of DIP components
There exist many types of DIP component used in IC packaging and they can be divided into the following main types:
Plastic DIP
Skinny DIP
Ceramic Sealed type DIP
Shrink Plastic DIP
Singe-layer Ceramic DIP
Multilayer Ceramic DIP
Side Brazed Ceramic DIP
Metal or Hybrid DIP
Plastic DIP component is the most available. It has a plastic rectangular housing and it is created by fusing and gluing the plastic casing around the designed leads. Plastic being porous, the product cannot be hermetic. Thermosetting resin is the most used material since it has an ultra-short curing process that can the low fabrication of hundreds of chips within a very short period. The use of plastic or ceramic is motivated by their high availability and hence reliability. The ceramic material offers momentous air tightness as compared to the plastic one.
Features of DIP components
Below are the features of DIP components:
The internationally accepted spacing of the DIP package is 2.54mm between the two pins. This is the standard used by JEDEC. Some European countries use 2.5mm. the distance separating the rows of pins is dependable on the number of pins.
The number of pins connected to any DIP component should be an even number. Some of the common DIP pins are 8, 10, 14, 18, 24, 32, and 40. The maximum number of pins connected in the modern DIP component is 64.
PINs numbers and Orientations
With the identification tag of the DIP part facing up, then the first pin located on the upper left is labeled as pin 1 and the rest of the pins are sorted in the anticlockwise system. When you jump to the other raw, the pins are labeled from the bottom end to the top.
DIP Components Application
Previously, many digital IC used this type of technology. From VGAs to SVGA cards and BIOS, you will come across DIPs. In the modern assembly of electronic devices, DIPs are commonly used in parts such as resistors, diodes, transistors, and LEDs.
Other common uses are:
DIP switch
Computer
Relay
Bar display
Seven-segment display
We accept all custom challenges, please believe we have the ability to complete it!
Contact us anytime to get a quote
Basic introduction
| | |
| --- | --- |
| Name: | Prototype printed circuit boards |
| Material | FR/4 all TGs, Aluminum, Ceramic, Teflon, Polyamide, Copper |
| Application | Automotive industry, Power supplies and power converters, Welding equipment |
| Electrical Testing | Fixture / Flying Probe |
| Quality Grade | Ipc Class 2, Ipc Class 3 |
| Silkscreen Colors | Red Oil/Green/Blue/Black/White |
| Other Testing | Aoi, X-ray(Au&Ni), Controlled Impedance Test |
| Placement speed: | Chip component placement speed (at best conditions) 0.036 S/piece |
| Surface Finishes | Immersion Gold, OSP, and HASL |
PCB Products show
Why choose us for PCB assembly services
Economy
We can provide various types of PCB boards and various materials at competitive prices according to customer requirements.
Best Team
No Matter What Kind Of Pcb Board You Want, Our Trained Designers Can Make lt lnAbout 10-12 Working Days. Emplovees Know The lmportance Of Deadlines, AndTheir Goal ls To Give You Top-Notch Results Within A Specified Time Frame.
Best Team
No Matter What Kind Of Pcb Board You Want, Our Trained Designers Can Make lt lnAbout 10-12 Working Days. Emplovees Know The lmportance Of Deadlines, AndTheir Goal ls To Give You Top-Notch Results Within A Specified Time Frame.
Service
Brnon co0p PchaSn To Functes Candackage Finish , We Provid
Star Here For Custom Pricing