World's Top 10 Circuit Board Manufacturers and Why Choose Them
August 7, 2023
World's Top 10 Circuit Board Manufacturers and Why Choose Them
Circuit boards are the backbone of modern electronics, and choosing the right circuit board manufacturers is crucial for ensuring the success and reliability of electronic devices. In this blog, we will delve into the top 10 circuit board manufacturers in the world and highlight the reasons why they are preferred choices for businesses across various industries. These manufacturers have earned their reputation through a combination of exceptional product quality, industry experience, innovation, diverse product offerings, global presence, excellent customer support, and reliability.
1. WINOW(China):
WINOW was founded with a vision to revolutionize the circuit board manufacturing landscape. WINOW's dedication to research and development has allowed it to stay at the forefront of technological advancements, meeting the ever-evolving demands of the electronics industry.
1.1 Uncompromising Quality Standards:
One of the key aspects that set WINOW apart is its unwavering commitment to quality. The company adheres to rigorous quality control measures at every stage of the manufacturing process. From selecting premium-grade raw materials to employing advanced testing techniques, WINOW ensures that its circuit boards meet the highest industry standards. This dedication to excellence has earned the trust and loyalty of countless clients worldwide.
1.2 Cutting-Edge Technology:
In the dynamic world of electronics, innovation is the lifeblood of progress. WINOW continuously invests in cutting-edge technology and equipment to stay ahead of the curve. From automated production lines to precision engineering tools, the company embraces modernization to optimize production efficiency and maintain product consistency. This emphasis on technological advancement positions WINOW as a preferred partner for clients seeking state-of-the-art circuit boards.
1.3 Diverse Product Portfolio:
WINOW's versatility in manufacturing different types of circuit boards is a testament to its adaptability and expertise. The company offers a comprehensive product portfolio that includes single-layer, double-layer, and multi-layer circuit boards. Whether it's simple applications or complex, high-density designs, WINOW caters to diverse requirements across various industries, such as telecommunications, automotive, medical, and consumer electronics.
1.4 Environmental Responsibility:
In an era when sustainability is paramount, WINOW recognizes its role in minimizing the environmental impact of manufacturing processes. The company strictly adheres to eco-friendly practices and emphasizes recycling and waste reduction measures. WINOW's commitment to sustainability extends to its choice of materials, ensuring that its circuit boards comply with international environmental regulations.
1.5 Customer-Centric Approach:
The heart of WINOW's success lies in its customer-centric approach. The company places a strong emphasis on fostering long-term relationships with its clients. Through open communication channels, prompt customer support, and tailored solutions, WINOW ensures that client needs are met with utmost efficiency and satisfaction. This approach has garnered accolades from customers and cemented WINOW's position as a trusted partner in the electronics industry.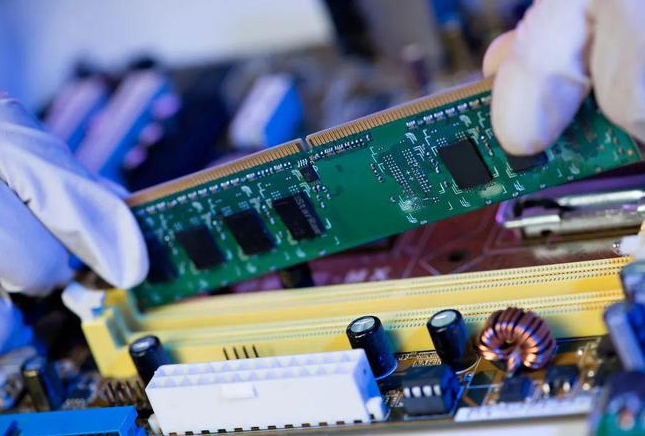 2. TTM Technologies (United States):
As one of the largest PCB manufacturers globally, TTM Technologies stands out for its diverse customer base and offerings. From standard PCBs to cutting-edge HDI boards, they excel in providing high-quality solutions for a wide array of applications.
3. Taiwan PCB Techvest Co., Ltd. (Taiwan):
I is synonymous with expertise in manufacturing top-notch PCBs, particularly for the consumer electronics industry. Their focus on research and development allows them to offer innovative products to meet the ever-changing market demands.
4. Unimicron Technology Corporation (Taiwan):
Unimicron is a well-established PCB manufacturer known for its high-end products and services. Their clientele spans various industries, including automotive, telecommunications, and medical, thanks to their commitment to quality and performance.
5. Zhen Ding Technology Holding Limited (China):
Zhen Ding Technology has risen to prominence as a leading PCB manufacturer in China, catering to customers worldwide. They are recognized for their advanced technologies and cost-effective solutions, making them an attractive choice for businesses seeking competitive PCB solutions.
6. Nippon Mektron, Ltd. (Japan):
Nippon Mektron is a renowned Japanese PCB manufacturer, particularly excelling in high-end and high-performance PCBs. Their strong presence in the automotive and aerospace industries reflects their reliability and commitment to excellence.
7. Young Poong Electronics Co., Ltd. (South Korea):
Young Poong Electronics holds a significant position in the market, offering rigid PCBs, flexible PCBs, and HDI boards with a focus on reliability and performance. Their track record in producing reliable PCBs for diverse applications makes them a preferred choice for many businesses.
8. Tripod Technology Corporation :
Tripod Technology is synonymous with high-quality PCBs and advanced manufacturing capabilities. With a strong presence in networking, communication, and industrial electronics sectors, they are a dependable choice for businesses seeking cutting-edge PCB solutions.
9. Kingboard Holdings Limited (Hong Kong):
Kingboard is a major player in the PCB market, offering a wide range of products and services to meet diverse customer needs. Their reputation for quality and performance makes them a favored choice for businesses worldwide.
10. Samsung Electro-Mechanics (South Korea):
With a global presence and a strong technology background, Samsung Electro-Mechanics is renowned for producing high-quality circuit boards across various applications. Their broad range of products and exceptional manufacturing capabilities make them a top choice for businesses seeking reliable PCB solutions.
Why Choose Them:
1. Quality: These circuit board manufacturers have a reputation for producing high-quality PCBs that meet industry standards and customer requirements.
2. Experience: Most of these companies have been in the market for many years, accumulating extensive experience and expertise in PCB manufacturing.
3. Innovation: These manufacturers invest in research and development, enabling them to offer advanced PCB technologies and stay ahead of the competition.
4. Diverse product range: They offer a wide range of PCB types, from simple single-layer boards to complex multi-layer and high-density interconnect boards, catering to various industries and applications.
5. Global presence: These companies have a global presence, which ensures accessibility to customers worldwide and helps in managing supply chain challenges.
6. Customer support: Top manufacturers typically provide excellent customer support, guiding clients through the design and manufacturing process to ensure the best results.
7. Reliability: They have a proven track record of delivering products on time and with consistent quality, making them reliable partners for businesses.
Conclusion:
Selecting the right circuit board manufacturers is a critical decision for any electronics-related business. The top 10 manufacturers mentioned in this blog have earned their positions through consistent delivery of high-quality products, extensive industry experience, a commitment to innovation, a diverse range of offerings, a global presence, excellent customer support, and proven reliability. By considering these manufacturers, businesses can ensure the success and durability of their electronic devices and products, paving the way for technological advancements and industry growth.