PCB assembly manufacturer
10+ Year Experience on Electronic Manufacturing Services

Following the standards of IATF,ISO,IPC,UL. Online SPI,AOI,X-Ray etc, 99.9% pass rate of product.

PCB Assembly from Rigid, Flex to Rigid Flex board with leaded & lead-free solder.

Automatic SMT assembly 10 lines, 6 DIP and finished product assembly lines.

8-48 hours delivery time when components are ready.

Full Range Of Reliable Suppliers For Components.

7/24 Live sales & tech support.
PCB Assembly Manufacturing Solutions
There are two types of PCB assembly: through-hole and surface mount. Inserting component leads through PCB holes and soldering them to pads on the opposite side is what through-hole assembly entails. Surface mount assembly entails placing components on the surface of the PCB and soldering them to the board's pads or lands. PCB assembly can be done manually or automatically. Pick and place machines and reflow ovens, for example, can accurately and quickly place and solder components. For smaller quantities or prototyping, manual assembly is used, whereas automated assembly is used for larger production runs. Specialized manufacturers or contract electronics manufacturers typically perform PCB assembly (CEMs). Consider factors such as the manufacturer's experience and capabilities, the range of assembly technologies they offer, and their quality control and testing processes when choosing a PCB assembly manufacturer. Consider the assembly cost and lead time, as well as the manufacturer's design and engineering support services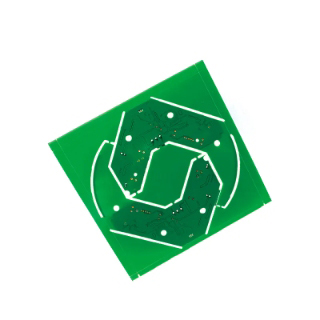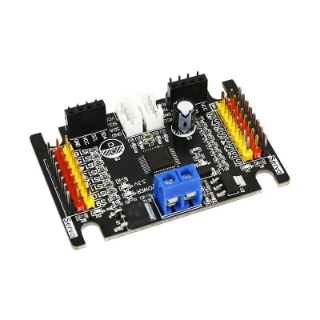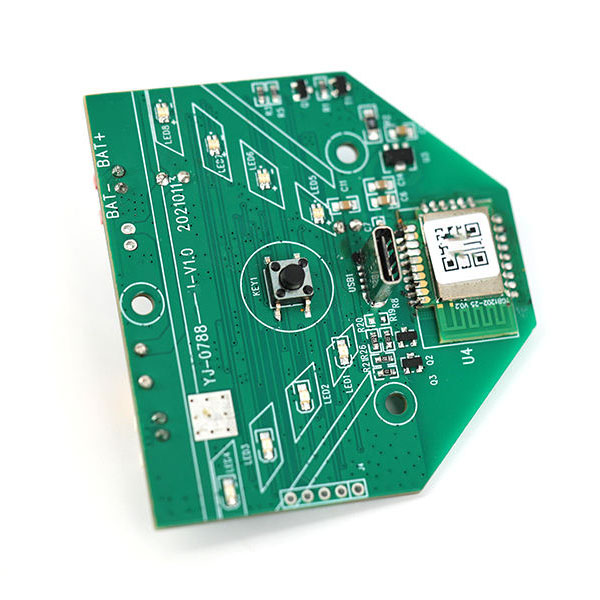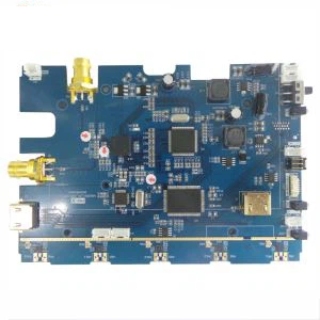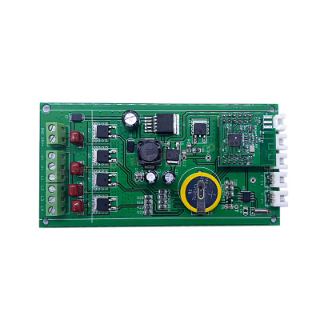 Turn times as short as 24 hours
1 to 100,000 units
Class II Inspection standard and Class III Inspection available
100% on-time guarantee
DFM support
Lead free (RoHS) options
SMT and thru-hole capabilities
All SMT machine placed
AOI (Automated Optical Inspection
Lead-free RoHS Certification and ITAR compliance screen available
Program Design

Process Capability

Part supply flexility

Equipment Exhibition
We offer one-stop services for all types of PCBs, from component procurement to functional testing and package completion.
On-Demand Manufacturing
No MOQ or MPQ limited. Prototype or mass production order acceptable.
Inspection Of Quality
90% of the technical staff have more than 10 years of industry experience
PCB Assembly Capability
| | |
| --- | --- |
| Assemble type | SMT, THT&Hybrid, single or double side placement. |
| Stencils | Offer Laser-cut stainless steel stencil. |
| Solder type | Offer both lead&lead-free (RoHS Compliant) assembly services. |
| Board type | Rigid board, flex board&rigid-flex board. |
| | |
| --- | --- |
| PCB or Panel Size | Min board size of 10*10mm, will be panelized to suit the SMT machine |
| PCB or Panel Size | Max board size of 330*530. |
| Board shape | No restrictions for rectangular, Circular and any Odd Shapes, will adjust the panelize for better placement. |
| Components | Passive components as small as 01005,0201,0402 |
Part supply flexility
| | |
| --- | --- |
| Turn-key | We source all components for you from authorized components suppliers or distributors. |
| Partial Turn-key | Customer offer partial of components as they prefer and we will source the rest as required. |
| | |
| --- | --- |
| Consigned | Components can be supplied by the customer. We accept parts in Reels, Cut Tape, Tube & Tray, Loose Parts and Bulk. |
PCB Products show
Testing Procedures
Using PCB assembly services has several advantages:
PCB assembly manufacturers have the expertise and experience to handle the complex and delicate tasks involved in PCB assembly. They can also provide design and engineering assistance to aid in the optimization of the PCB layout and assembly process.
Quality and dependability: Professional PCB assembly manufacturers typically employ stringent quality control and testing procedures to ensure that assembled PCBs meet the required specifications and are reliable.
Cost-effectiveness: Because they have access to advanced automation equipment and economies of scale, PCB assembly manufacturers can frequently provide cost-effective solutions for large production runs.
Saving time and effort: Using PCB assembly services saves time and effort because you don't have to worry about sourcing components, setting up and maintaining assembly equipment, or training assembly personnel.
Flexibility: PCB assembly companies can provide a variety of assembly technologies and services, such as through-hole and surface mount assembly, automated and manual assembly, prototyping, and production runs.
Advanced technologies: PCB assembly manufacturers may have access to advanced technologies and materials, such as high-speed and high-density interconnects and advanced thermal management techniques, that can improve the performance and reliability of assembled PCBs.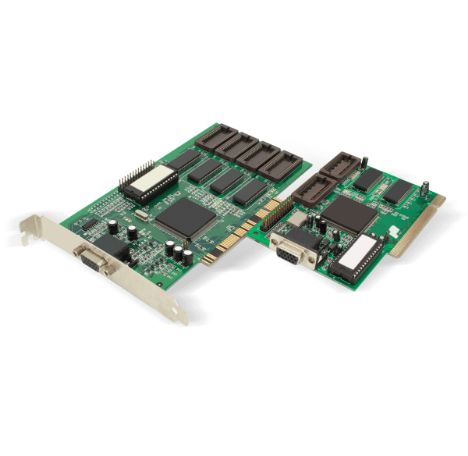 Bring you better PCB products
Circuit Board Fabrication and PCB Assembly Turnkey Services
PCB Assembly asked questions
What are the different types of PCB assembly?
Can PCB assembly be automated?
Who performs PCB assembly?
How do I select a PCB assembly manufacturer?
Can PCBs be repaired or modified after assembly?
What is surface mount technology (SMT)?
What is the difference between through-hole and surface mount technology

The Printed Circuit Boards were flawlessly assembled. Mis Wang, the WINOW engineer in charge of our project, organized the parts flawlessly. She asked all of the pertinent questions to ensure a satisfactory outcome. We had a very pleasant and productive working relationship with her, and we hope to work with her on future projects again.

This board is required to charge my robotic platform's lipo batteries (rover). For the first time, I ordered this item and was pleasantly surprised by the excellent communication throughout the ordering process, manufacturing progress, and delivery tracking. It was quickly shipped and arrived on time.

The boards arrived yesterday, and assembly has begun. Excellent solder wetting, clean line definition, and drill holes that are precisely in the center of the via lands.
Please convey my gratitude to everyone who created such wonderful boards.



Rated 9.0 Out Of 10 Based On 100,000+Reviews, Please feel free to inquire
Why Choose Us?
WINOW has been providing high-quality PCBs with fast turnaround times and high customer satisfaction since 2018. With over ten years of industry experience, we are a leading PCB manufacturer and PCB assembly company based in China. Based on your ideas or schematic diagram, we can complete the one-stop PCB manufacturing process from design to assembly (Design).
Within 24 hours, prototype orders are processed.

It usually takes 5-7 working days to complete some PCB prototypes and small-batch manufacturing.

A shorter lead time of 48 hours for small batch production and some PCB prototypes.