Winow PCB Manufacturer: One Stop Service High Density PCB Board
March 20, 2023
Winow PCB Manufacturer: One Stop Service High Density PCB Board
Winow is a professional supplier of high-density PCB boards. We supply all kinds of high-density PCB boards including BGA, JFET, ALT, MLCC, SOIC, SOP, and more. Our service varies from design to production as per the customer's requirement. We are able to offer quick delivery time at competitive prices. Please contact us for more information.
Our products are widely used in the industry. We have been in the PCB industry for more than 20 years. We focus on customer satisfaction and quality. Our machines can guarantee high-quality PCB boards and can make any designs you want. We can also produce PCB boards with very high density. Our pricing is competitive, and our quality is assured.
One Stop PCB Board Manufacturing and Inspection Service
High-density (HD) PCB is one of the most important products in the electronics industry. It has been widely used in various industries, such as mobile phones, smart watches, IV infusion pumps, LED lighting, and so on. The demand for high-density PCB boards is increasing year by year. Nowadays, there are many companies that provide HD PCB board manufacturing services in China.
In addition to being a manufacturer of HDPCB boards, WinowOne also provides HDPCB inspection services to ensure top-quality control during production and after-sales service for our customers.
With the rapid development of technology, our products are used in various fields. We provide different types of boards with high quality and competitive prices. Our service is a one-stop service for all your needs, including PCB board manufacturing, plating, and packaging. We can provide you with all kinds of custom PCB boards with high quality and competitive prices.
Winow Data Center: The One Shop For High Density PCB Board Manufacturing
Winow is the best PCB board manufacturing company in China. We have many years of experience in manufacturing high-density PCB boards, which is the most important thing about Winow's products. Our products are used for different industries, such as LED lighting, LED display, LED module, etc. We can provide you with high-quality products at competitive prices and short lead times.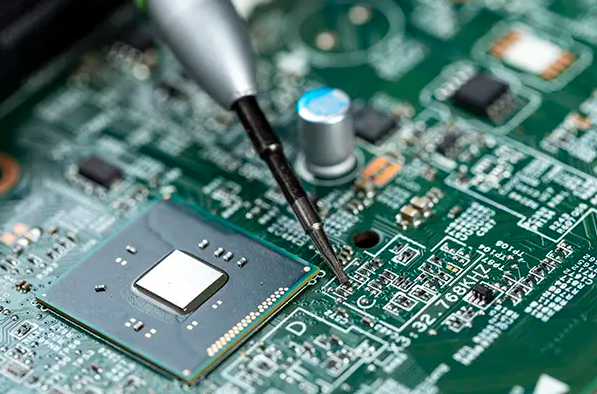 We have a strong R&D team and advanced production equipment to ensure that we can meet your requirements on time. Our service system is very good, which enables us to provide fast response to customers' needs.
We always stick to our core principle: "Honest Sales, Professional Services". If you are looking for a high-density PCB board manufacturer who offers the best quality and service, please contact us today!
Winow Made You One Stop Service High Density PCB Board
Winow is a professional PCB board provider, who provides the highest quality products and services to you. We are the one-stop service for all your PCB needs. Our mission is to provide excellent service, at very competitive prices, which will help you save time, money, and stress.
We specialize in all kinds of printed circuit boards (PCBs), chip carriers and multilayer PCBs (MLPCBs). Also ready to assist you at any time with our expertise and knowledge. We provide a wide range of products, such as high-density PCB boards, low-cost PCB boards, double-sided PCB boards, etc.
Our team consists of skilled workers who have rich experience in making PCBs and testing equipment. We will help you make your product more cost-effective and reliable. We invite all manufacturers to come to our factory to experience the advantages of our service!
High Density PCB Boards That Look Amazing For Your Items
Winow One Stop Service High Density PCB Board is a very high-density board that has thousands of holes. It is the result of many years of research and development by Winow. The holes have been drilled precisely to ensure the best possible accuracy. Each hole is carefully aligned with the other so that it can be used as a reference point for other components on your circuit board.
The design of this product makes it possible for you to place up to 10 components on a single layer without any interference from other components. This means that you can place more than one component in any given location without them interfering with each other or causing signal loss or noise problems.
This product is available in many different sizes and styles, allowing you to create complex designs with ease. You can choose from a range of materials such as copper, aluminum, and others depending on what type of design you want your item to look like.
Welcome To Our One-Stop PCB Service Center, Factory, and PCB Assembly Manufacturer
Welcome to the factory that is specialized in manufacturing high-density PCB boards. We have a professional team of PCB manufacturers and assembly technicians. Our company has been in the industry for many years, and we are committed to providing you with high-quality products and excellent service. With our years of experience, we have built up a high reputation in the market. We will work hard to meet your requirements for high-quality products at an affordable price.
Our factory has all kinds of advanced equipment, such as automatic cutting machines, polishing machines, automatic pick-and-place machines and so on. All of our products are made according to international standards. If you have any questions about our products or services, please feel free to contact us!
We can also provide customized services for your custom project. If you want to expand your business but don't know where to start or how to make it happen, please feel free to contact us! We will provide you with professional technical advice on how we can help you grow your business.
Concluding Remarks
We are the leading manufacturer and exporter of one-stop service high density interconnect PCB boards with the best quality at a reasonable price. Our PCB board has very low impedance, good conductivity to heat, and strong mechanical stability as well as good chemical resistance. For more details, you can contact us or visit our website.