PCB Fabrication
10+ Year Experience on PCB Fabrication Services

1-40layer board from rigid PCB, rigid-flex PCB, and flexible PCB

Quick turn order in 24h for prototype PCB.

7/24 live sales and engineering support

No minimum order quantity, even 1 piece.

Working time to follow your local time.

Sufficient raw materials in stock including KB, Shengyi, Rogers, Arlon, Nelco
10 Years Experience in PCB Fabrication
As a one-stop PCB fabrication company with more than 10 years of experience in China, we can manufacture the PCB boards you need by doing the one-stop process including design, feasibility analysis, manufacturing, assembly and testing according to your idea or schematic diagram (Design).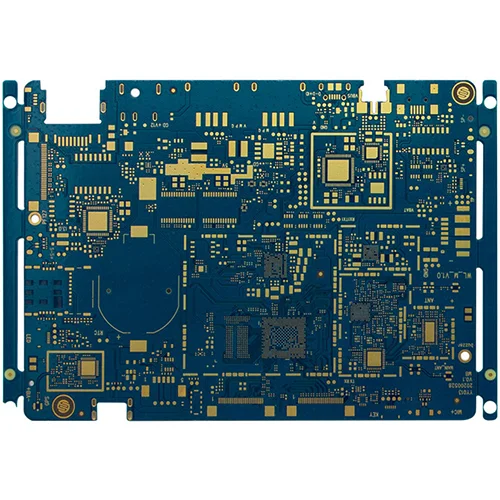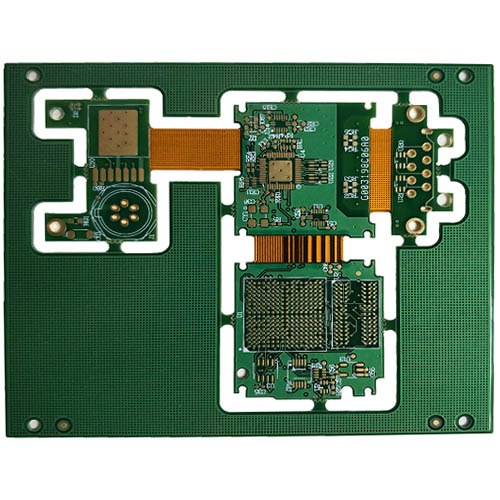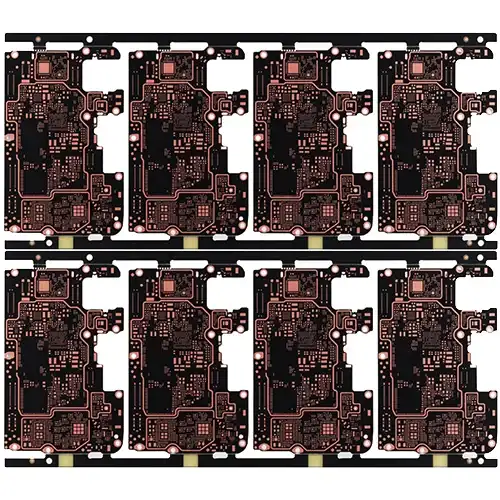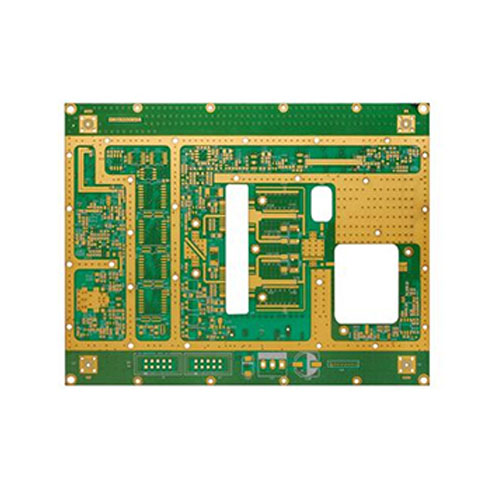 Ship As Fast As 24 Hours
Turn times as short as 24 hours
1 to 100,000 units
Class II Inspection standard and Class III Inspection available
100% on-time guarantee
DFM support
Lead free (RoHS) options
SMT and thru-hole capabilities
All SMT machine placed
AOI (Automated Optical Inspection)
Lead-free RoHS Certification and ITAR compliance screen available
Program Design

PCB Fabrication Capability

PCB main process requirements information

Testing Equipment
From component procurement to functional testing and package completion, we provide one-stop services for all types of PCBs.
On-Demand Manufacturing
No MOQ or MPQ limited. Prototype or mass production order acceptable.
Inspection Of Quality
90% of the technical staff have more than 10 years of industry experience
PCB Fabrication Capability
| | |
| --- | --- |
| PCB Layers | 1~64 Layer |
| Quality Grade | IPC Class 2|IPC Class 3 |
| Laminate/Base material | FR-4|S1141|High Tg|PTFE|Ceramic PCB|Polyimide|S1000-2|IT180A|Isola-FR408HR|FR406|Isola 370 HR|Rogers|Taconic|Arlon|Halogen Free, etc. |
| Brand of Laminate | ITEQ|Shengyi|Nanya|Isola|TUC|SYL|Arlon|Nelco|Taconic|Hitachi|Rogers, etc. |
| High Temperature Material | Normal Tg: Shengyi S1141|KB6160|Huazhen H140(not suitable for lead-free process ) Middle Tg: For HDI、multilayers: SY S1000H|ITEQIT158|HuazhengH150|TU-662|SY S1150G|HuazhengH150HF|H160HF; High Tg: For thick copper、high layer: SY S1000-2|ITEQIT180A|HuazhengH170|ISOLA: FR408R|370HR|TU-752|SY S1165 |
| High Frequency Circuit Board Material | Rogers|Arlon|Taconic|SY SCGA-500|S7136|HuazhengH5000 |
| High Speed PCB Material | SY S7439|TU-862HF|TU-872SLK|ISOLA: I-Speed, I-Tera@MT40|Huazheng:H175|H180|H380 |
| Ink | Taiyo INK (Japan)|KUANGSHUN(China)|RONGDA(China)|Coates Screen(UK)|S.M Materials(Taiwan, China) |
| Heat Conductivity for Alu. Boards | Boards 1.0 |
| Chemical | Rohm&Haas (US)|Atotech (Germany)|Umicore (Germany) |
| PCB Type and Services | Prototype PCB|Rigid PCB|Flexible PCB(FPC)|Rigid-Flex PCB|HDI PCB|High Tg PCB|BGA PCB|Impedance Control PCB|IMS PCB(LED PCB Board, Aluminum PCB, Metal Core PCB)|Multilayer PCB|PCBA(PCB Assembly Service) |
| Max Board Size | 609 * 889 mm |
| Board Thickness | 0.1~8.0mm |
| Board Thickness Tolerance | ±0.1mm / ±10% |
| Min base copper thickness | Outer layer:1/3oz (12um) ~10oz|Inner layer:1/2oz~6oz |
| Max finished copperthickness | 6 OZ |
| Min Mechanical Drilling Hole Size | 6mil(0.15mm) |
| Min Laser Drilling Hole Size | 3mil(0.075mm) |
| Min CNC Drilling Hole Size | 0.15mm |
| Hole Wall Roughness(Max) | 1.5mil |
| Min trace width/spacing(Inner Layer) | 2/2mil(Outer layer:1/3oz,Inner layer:1/2oz) (H/H OZ base copper) |
| Min trace width/spacing(Outer Layer) | 2.5/2.5mil (H/H OZ base copper) |
| Min spacing between hole to inner layer conductor | 6mil |
| Min spacing between hole to outer layer conductor | 6mil |
| Min annular ring for via | 3mil |
| Min annular ring for component hole | Min annular ring for component hole |
| Min BGA diameter | 8mil |
| Min BGA pitch | 0.4mm |
| Min Finished hole size | 0.15mm(CNC)|0.1mm(Laser) |
| Half Hole Diameter | Minimum Half hole Diameter: 1mm, Half hole is a special technology, so half hole diameter should be greater than 1mm. |
| Hole Wall Copper Thickness (Thinnest) | ≥0.71mil |
| | |
PCB (Printed Circuit Boards) is the printed circuit board, as the carrier for the electrical interconnection of electronic components, and is also the most important electronic component in the electronics industry. Its performance directly determines the stability and stability of the control circuit part. reliability. As a professional EMS electronic manufacturing service provider with many years of experience, Goto Electronic Technology can provide customers with high-quality, high-reliability circuit board manufacturing services of different types, different materials, and different processes.
| | |
| --- | --- |
| Quality Standard | IPC-A-600H |
| Structural process | Rigid board, soft board, soft and rigid board |
| layers | 1-32 floors |
| Plate type | CEM3,FR-4,Rogers,Teflon,High Tg |
| biggest size | 850mm*520mm |
| Board Thickness Range | 0.2mm - 8mm |
| Copper Thickness Range | 1/3oz – 15oz |
| minimum aperture | 0.15mm |
| Minimum line width and line spacing | 0.05/0.05mm |
| Impedance Control Accuracy | ±5% |
| Surface Technology | Lead-free HASL, anti-oxidation OSP, immersion gold ENIG, gold plating/electrogold, immersion tin, immersion silver |
| Warpage | 0.5% |
PCB Fabrication
Testing Procedures
PCB (printed circuit board) fabrication is the process of turning a design file into a physical circuit board. It consists of several steps, including:
Creating a schematic diagram of the circuit and laying out the components on a PCB layout software is the first step in designing the PCB layout.
The PCB layout is then used to generate a photomask, which is a transparency with the circuit's pattern etched onto it.
Printing the photomask onto a blank PCB: Using photolithography, the photomask is used to transfer the circuit pattern onto a blank PCB.
Etching the PCB: The PCB is then immersed in an etching solution, which removes any excess copper from the board, leaving only the circuit traces.
Drilling the PCB: Small holes are then drilled into the PCB to allow for component insertion.
Finishing: To protect the PCB from the environment, it is then coated with a finish.
Component assembly: The components are then soldered onto the PCB to complete the circuit.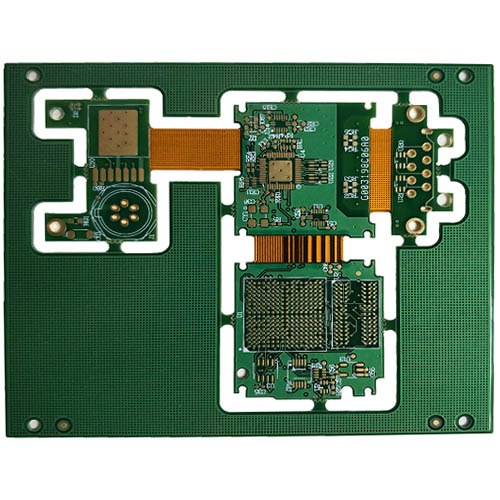 Bring you better PCB products
Circuit Board Fabrication and PCB Assembly Turnkey Services
PCB Fabrication FAQ
Benefits of PCB Fabrication
PCB manufacturing process
PCB fabrication materials
Tools and software for PCB fabrication
Design considerations for PCB fabrication
Common PCB fabrication mistakes
Tips for successful PCB fabrication

We began assembly yesterday after the boards arrived. Excellent solder wetting, clean line definition, and drill holes in the exact center of via lands. Please convey my gratitude to everyone who created such wonderful boards.

The assembled PCBs performed flawlessly. The part placement was excellent. Mis Wang, the WINOW engineer in charge of our project, and I had a great working relationship. She asked the appropriate questions to ensure that the project was completed correctly. We had a very pleasant conversation that was quick and to the point.

To recharge the batteries on my robotic platform, I ordered this item. The order was processed quickly, and I received frequent updates on shipping and tracking information throughout the manufacturing process. The item was reasonably priced, and I received a credit for future purchases.



Why Choose Us?
WINOW has been providing high-quality PCBs with fast turnaround times and high customer satisfaction since 2018. We are one of China's largest and most skilled board manufacturers. Winow PCB is a PCB manufacturer and PCB assembly service provider based in China with over ten years of industry experience. We'll assist you in getting your projects up and running by providing quick quotes and one-stop manufacturing services.
Prototype orders are processed within 24 hours.

Some PCB prototypes and small-batch manufacturing typically take 5-7 working days.

A 48-hour lead time for small batch production and some PCB prototypes.
On-Demand Manufacturing
There are no minimum order quantities or minimum purchase quantities. Both prototype and mass production orders are accepted.
Inspection Of Quality
90% of the technical staff has more than ten years of experience in the industry.
Technical Strength
PCB Assembly can be changed at any time to meet the customer's requirements for ICT, veneer, aging, and ATE.